Rostov-City – the New Business Center of the Southern Capital
Rostov-on-Don is situated on one river bank – the right one. Today it is a city with the population of over a million people and the status of the business capital of the south of Russia. And so, its old boundaries are reaching their limits.
The left bank of the Don is a construction-free area situated not far from the city's historical center (at the direct distance of about 1 km), where large-scale developers' projects can be implemented.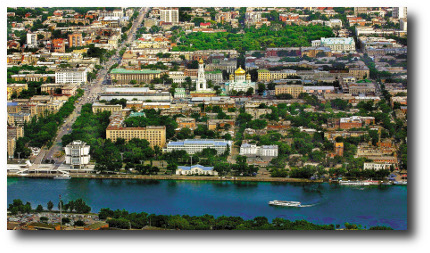 Rostov-City is one of such projects.
The total area designated for construction is over 150 ha.
The area provides the opportunity to build facilities with the total area of 1.5 million square meters.
Location
- the left bank of the Don, opposite the city center and the main administrative buildings of the capital of the Rostov Region and the Southern Federal District
The future facilities within Rostov-City include:
- offices and business-centers
- trade and exhibition centers
- hotels, leisure and entertainment centers
- sports facilities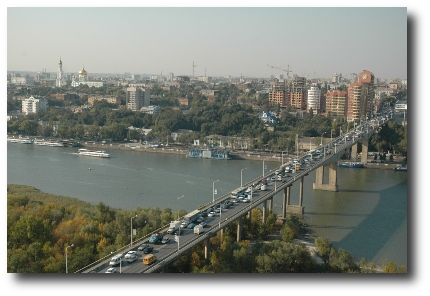 The site's advantages
- location in the area that is designated for the development of the city center by the general city plan
- the area has access to the river Don and the "Kovsh" Bay, which may work as a marina;
- the Voroshilovskiy Bridge and two new bridges across the Don that are being built in Siversa and Sokolova Streets provide excellent access for transportation both from the south and from the city center located on the right bank of the river;
- the eastern part of the area is situated in one of the ecologically cleanest districts of Rostov, which may be a good location for recreation, tourism and sports facilities;
- the wide skyline, a great view of the right bank with the historical city center;
- the site is located on both sides of the Bataysk motorway, which is used as the main entrance to the city from the south (the Krasnodar Region, the Black Sea coast, Stavropol).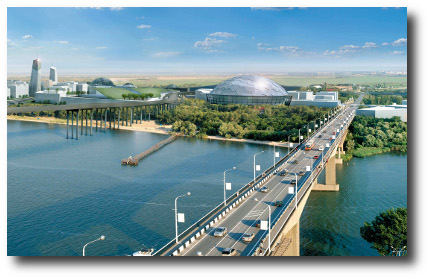 Creating a business center at the Rostov-City site will provide the opportunity to lift the burden from the historical center of the southern capital, as well as to develop the left bank of the Don for new projects – recreation areas (eastern part of town) and industrial ports (western district).

The estimated total volume of investments into the Rostov City project is over $ 2 billion.
Co-investors are welcome to participate in this project.